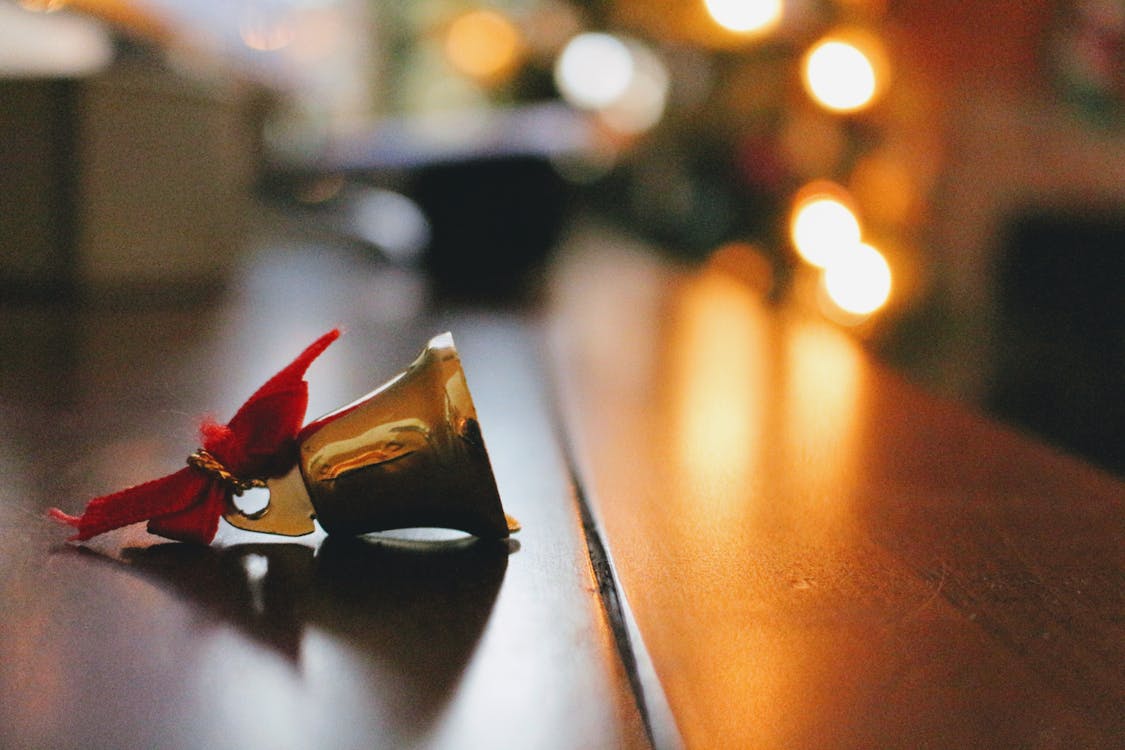 I was eight when I lost my first love for Christmas. It was December, but I wasn't as excited about it as in previous years. Ever since I could remember, post-Thanksgiving had been a season of burning anticipation, counting down the days, eating Advent-calendar chocolates, and dreaming of presents. 
At eight years old, I was worried when that wild excitement didn't come. I tried to manufacture the feeling, but you can't manufacture feelings. 
So I went to my mom (the family expert on feelings). I don't remember her exact words, but I remember her comforting me that sometimes you lose things like feelings when you get older. And that's alright – you can enjoy Christmas without that wild joy.
I had to let go of the raw intensity of excitement I had in early childhood. But looking back now, I gained something better: reality-grounded, heaven-centered wonder.
Wonder and joy are supposed to be children's domain during Christmas, and they are: I remember sensual joys (twinkling golden lights and red ribbons among evergreens, bells jingling, the smells of gingerbread and peppermint, the taste of sugar cookies) and material ones (I really liked getting presents). 
But the real volta came when I learned the true miracle of this feast: why it was so special that Christ was born to a virgin. Though I sang "Silent Night" and read the story about the angel coming to Mary, I didn't understand this marvel until I learned about ordinary conception. Only then could I start to grasp the weight of this glory.
New wonders followed: I learned from Romans how Christ is the second Adam, the perfect man who defeated temptation and brought life to the human race. I learned how Christ is the seed promised to Eve, who crushed the serpent, the dragon described in Revelation. I learned how Christ is the Messiah who was prefigured and foreshadowed throughout the Old Testament in Joshua and Melchizedek. 
Ironically, it was growing into adulthood and learning more about the world – which usually, in children's stories like "The Polar Express," mean a loss of imagination and wonder – that gave me the deepest awe.
Like everyone, I've been busy this Christmas season. I've actually been a little annoyed at how many festivities we cram into one month: why can't we allocate some of this beauty and merry-making to when we'll need it even more, in those last deadening months of winter? I haven't made enough time to meditate on the joy, the wonder, the thanksgiving of the Incarnation yet.
So I'll steal a few moments to breathe it in, taste and see the tender, terrifying, awesome grace of the God who was born to a virgin, our Healer and Redeemer and King, to rekindle hope in a dark world.